News
Game Day!
posted on 05/22/14
---
Nyx League
posted on 05/02/14
MAY 7 – JUNE 10, 2014
Play with the newest cards in a 5 week Magic League
When you join, you'll pay $25 and get 2 Journey Into Nyx, 2 Born of the Gods, and 2 Theros booster packs, or 1 Journey Into Nyx prerelease pack. You'll build a deck of at least 40 cards from your pool, just like a regular Sealed event.
Each week after the first, you'll purchase another booster pack to add to your pool and play for the title of "League Master" which will get you into the next league for FREE and bragging rights!
You will also earn exclusive tokens, badges and prize support!
Are ready for the Journey?
---
Theros Prerelease Schedule !
posted on 09/03/13
Announcing our Theros Prerelease Schedule for September 20-22 !!!
Friday, September 20 at Midnight
Sealed with a Player cap of 32
Entry Fee is $ 30
Saturday and Sunday, September 21 and 22 at 1pm
2 Headed Giant Sealed
Entry Fee is $ 20 a head
Sunday, September 22 at 6pm
Sealed with a 32 Player Cap
Entry Fee is $ 30
---
Welcome!
posted on 08/14/13
Welcome to Exalted Games of Tacoma! We are Tacoma's home for games. Specializing in Magic the Gathering and trading card games, we also carry table top games such as Dungeons & Dragons and Munchkin, as well as card and collectable supplies. We also boast an impressive collection of art from the Fantasy genre.
Exalted Games is a family friendly venue for gaming, a welcoming place for players of all ages and skill levels. Our Friday Night Magic is consistantly one of the most competitive in the region and our casual League play is a thriving community of players who are in it just for the fun.
Soon our inventory will be available for your perusal and purchase right here on our website, but until then, check out our events and community pages.
Please stop by our shop and let us show you why Exalted Games of Tacoma is a great place for games!
---
Kaijudo!
posted on 08/02/13
---
Theros Approaches!
posted on 07/30/13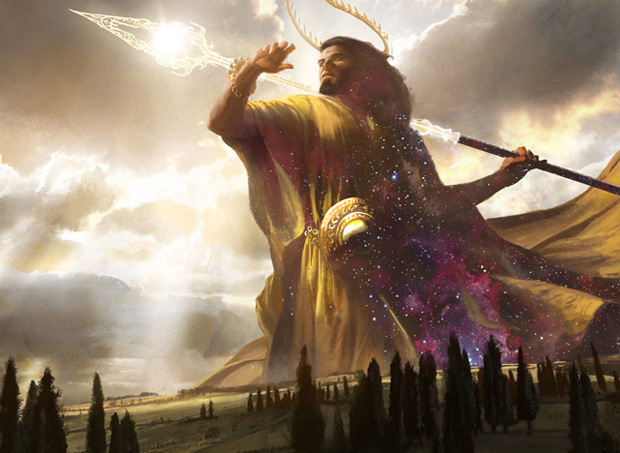 ---
Elspeth is back!
posted on 07/30/13
---